Communities with smart meters save more than 35%.

Most of us do not realise that unlike electricity there are no alternative sources of water. In the history of mankind's evolution, no new water source was ever found. Without metering there is no incentive for anyone to save water. Research has proven that our consumption drops by upto 35% once we start metering. This is the same reasons most modern cars display instant fuel economy on the dashboard!


How a water meter helps me save water

Are you paying for your neighbours water too?

Most housing complexes do not meter the water consumption of residents individually. Instead, the residents are charged a fixed flat rate. The individual consumptions are never equal which results in most residents paying for others' consumption as well. This makes people insensitive towards water wastage in their homes.


How a water meter helps

Made for multiple inlets.

WaterOns are smart meters installed at every inlet point. Each consumption is recorded and sent to the user and billing engine. Installing WaterOn meters is a simple cut & paste job - cut the pipe, paste the adaptors and fix the meter at every water inlet.

How will you install wateron in my apartments?
3 myths why apartments do not implement
water metering
Is water that expensive? Really?
It is a big myth and it is as expensive as electricity
Most residents pay a quarterly maintenance fee, based on the square foot area of their home. You may be surprised to know that of this, nearly 40-50% goes towards water and the energy needed to pump it.

It's not feasible in my building
Most apartments have multiple inlets
Apartments all over the world are not designed for individual metering due to prevalent plumbing practices which do not focus on increasing cost of water. Implementing meters is difficult indeed.
I will have to invest in software
This is a valid doubt if meters are read manually
Associations being not-for-profit, the per litre water tariff will change every month based upon the expenses. Both tabulation of meter readings and fixing of tariff are error prone, when done manually.


Introducing WaterOn - the world's first 100% automated water meter.
Both global research and analysis of our customer data proves that communities that have implemented individual metering have reduced their overall water consumption by 35%. Besides, they also save energy costs as lesser water than before is pumped to overhead distribution tanks. Less consumption also means less waste water resulting in multi pronged savings.


No Confusion 'All Inclusive' Cost
WaterOn is not just a water meter, it is a complete water metering solution. The solution is inclusive of installation, software, smartphone app, billing services and of course the water meter.

Real Time Leak Detection & Control

WaterOn smart meters are capable of detecting catastrophic and small leaks which can cause significant damage to the property. With an integrated smart valve, the user can shut off water supply from anywhere in the world and prevent damage.

Zero Subscription Charges

We don't charge you for taking meter readings or billing. The billing engine automatically generates the water bills and sends to you - forever and free!

12 Months End-to-End Warranty

We have designed and developed WaterOn to the highest design standards and quality. So much so, that we back our claims by offering 12 Months end-to-end warranty extendible upto 10 years.

Simple dashboard even for Grand-dads!

Real time information about your apartments' water meters, individual consumption, trends and billing status is presented to you in a user friendly visual screen. The detailed information provides daily consumption in an interactive bar chart. Your facility manager can respond to leakages or any other billing issue quicker than before. Multiple source monitoring option allows you to seamlessly monitor the output of your ground bore well, municipal water or private suppliers in one single window.
An intelligent and comprehensive billing engine allows you to setup slab rates, implement volume based rationing and bill your residents for their consumption easily.
Saving water was never so easy!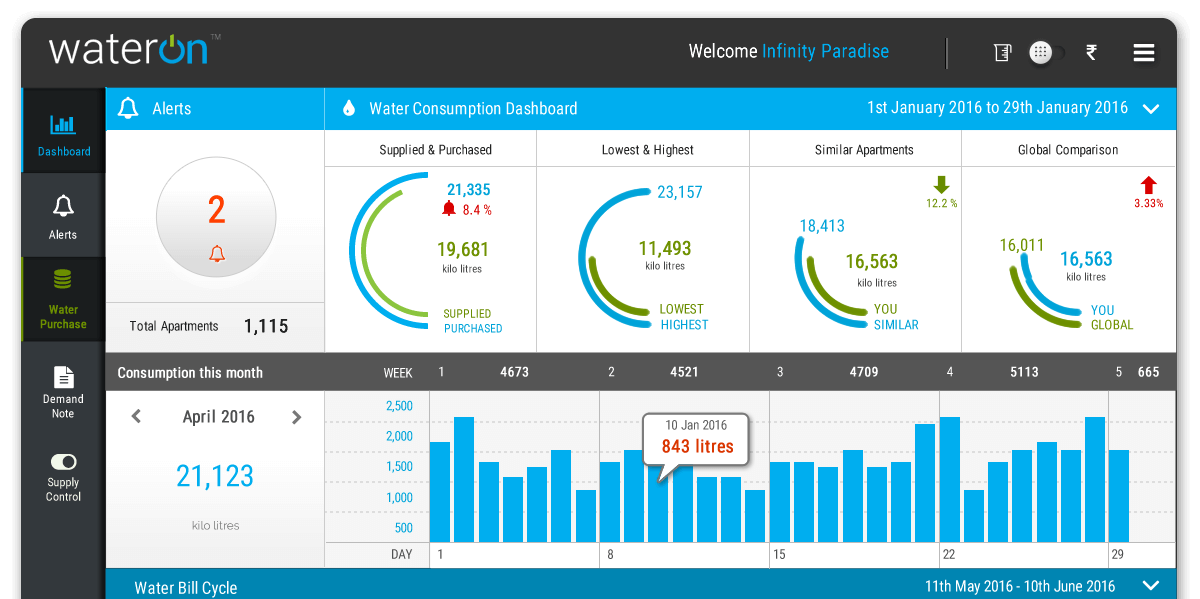 From consuming to conserving!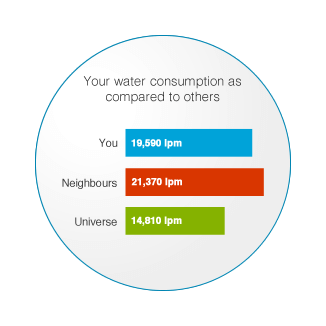 Drive behavioural changes

Studies in behavioural sciences suggests that the most effective approach to drive behaviour changes is to persistently compare consumption patterns of the user with their peer group. Our water report card presents the users with their respective position in their peer group every month.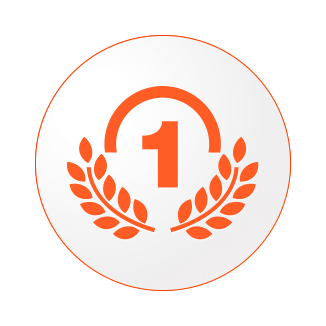 Reward conservation efforts

Data suggests that the best motivator for an effort is public recognition. Nuclious' algorithms carefully analyse consumption patters of typical households and identify the household conserving maximum water. This is highlighted in the monthly water bill. This helps in motivating people to conserve more in pursuit of recognition.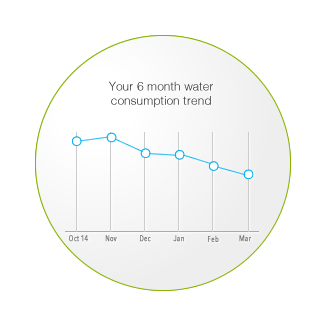 Individual trends

We believe that what you don't measure, you can't control. Therefore, the monthly water bill contains consumption trend for the previous six months for the households to reflect upon their consumption and conservation efforts and give them the analytics backed tools to reflect upon.

A Few interesting highlights
---
WaterOn is working 24/7 to deliver exceptional value to its customers.



Litres measured



Leakage alerts



Reduction in consumption*
*Basis pre-metering consumption data as disclosed by the customers.

We are an exciting young company bringing innovative products to help communities save on their natural resources. The team brings experience and expertise in developing products, project execution and delivering unmatched value.

Zero hidden costs
WaterOn is priced as an all inclusive product without too many complicated costs elements in it. Our sales consultants will explain you the costs clearly and take a sign off before starting the project so that you have no surprises to face.

Project execution
Our experienced and dedicated team of plumbers and networking engineers work together to make sure that project is finished on time. At each milestone, the project team will give you a summary of project status.

proactive support
WaterOns come with a preventive maintenance routine to make sure that the system continues to work without any hiccups. We address most issues within 24 hours of reporting the incidence.

End-to-end Solution
WaterOn is the world's first 100% automated and end-to-end solution. Customers get what they want from a meter - consumption data delivered to them in real time and their monthly water bills without fail.

Give us a call today to know more about how we can help in bringing fairness in your housing society.
Request Demo
Please fill in your details
We respect your privacy and do not share your data with any third parties.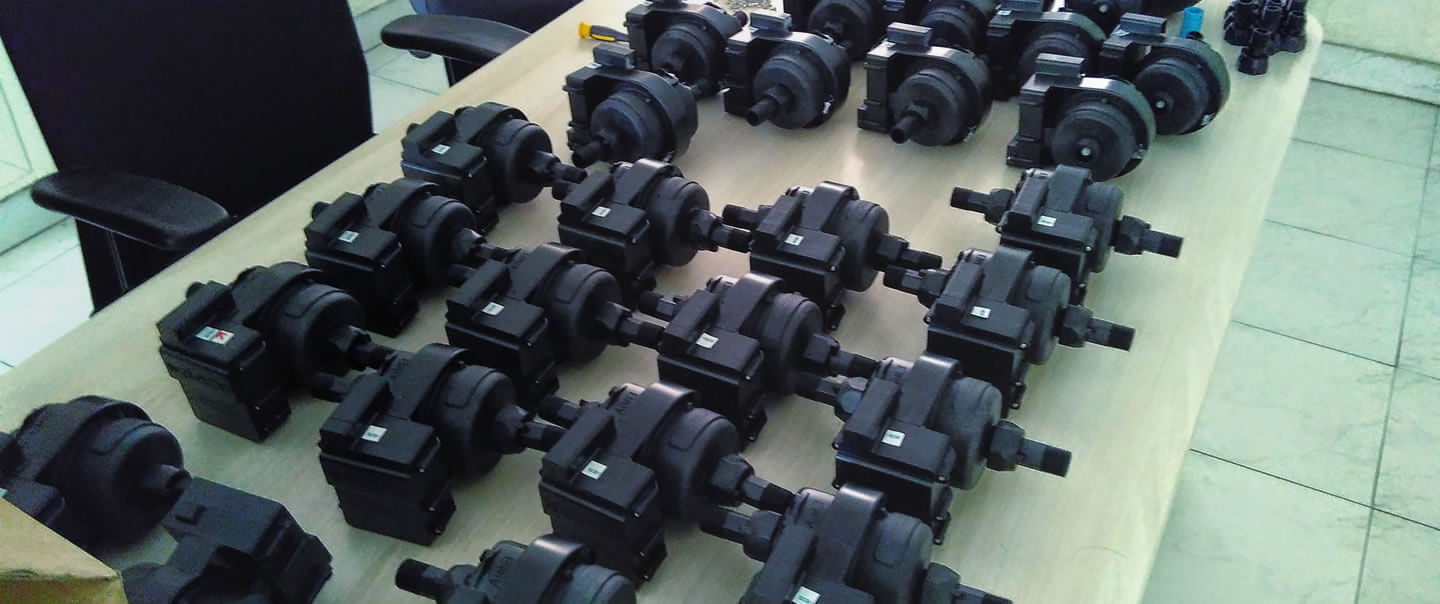 We are changing the world, one meter by meter.
We are a young company in the space of Internet of Things and utility automation to bring intelligence to communities by offering smart devices for them to measure, monitor and control. Let's leave a better place for our future generations. Drop in to know more about what we are doing. The Coffee pot is waiting!